The Dragons' Forest - Latemar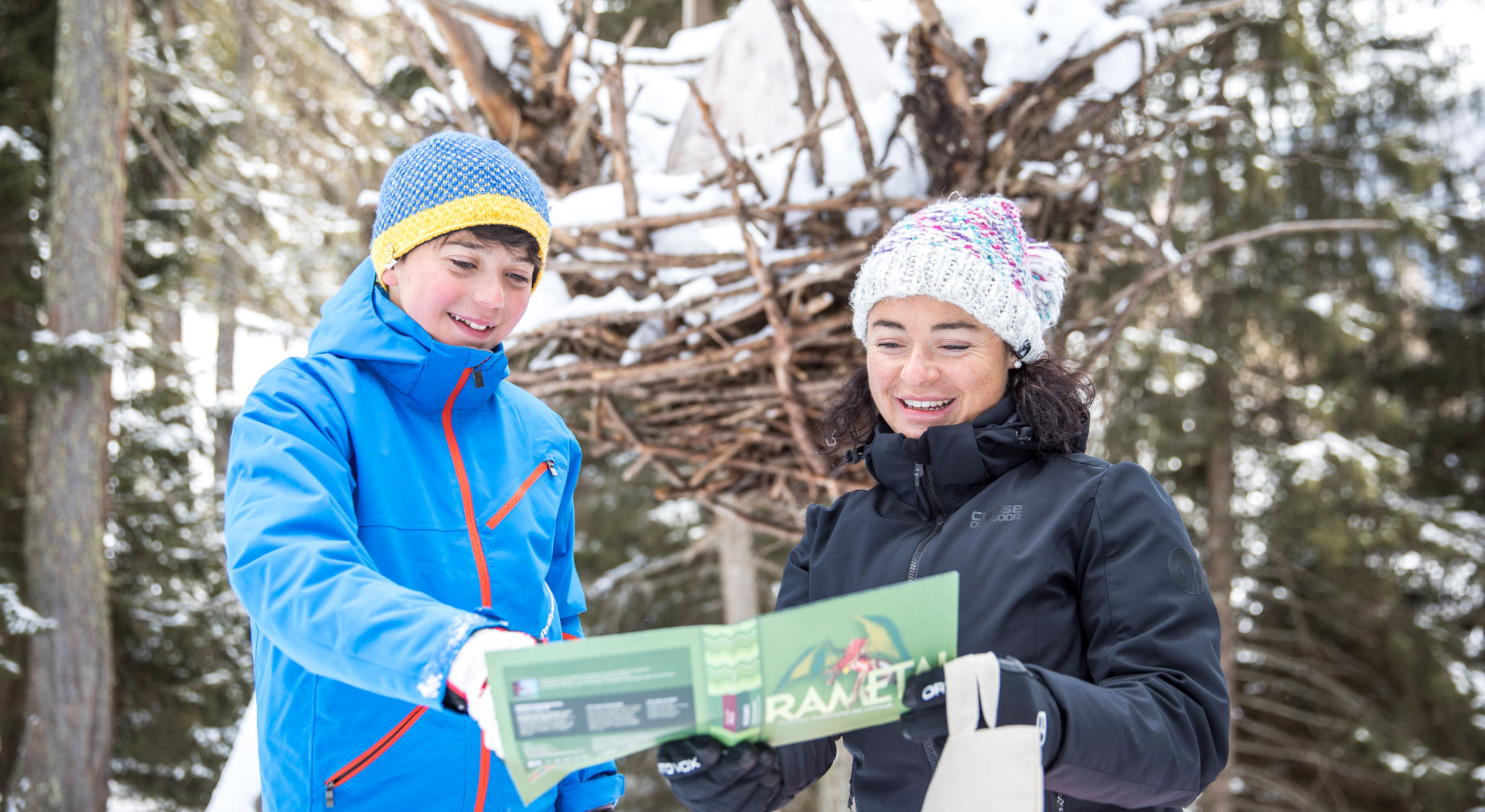 A thematic
trail for children and families
LAND ART AND FAIRY-TALE LANDSCAPES
The Dragons' Forest is an easy walk in the snow for children and families, walks through land art and fairytale landscapes.
"Hi, I'm Kromos the dragon! What about unearthing my powers? Jump on my wings and fly with me into the Dragon Forest!"
Ask for the Play Book (€ 6,00 each, also in English and German) at the desk of the Alpine Coaster Gardonè. The Play Book will heads you among works of art, many descriptions about dragons and the "trails" that will let you conquer their confidence! If you manage to complete it, you'll receive a small prize!
The walk on the snow with children is done in about an hour, without the need to be accompanied. The path winds partly through the forest, is sunny and scenic. You are in the Ski Center Latemar ski area, at an altitude of 1650 m, in the Dolomites World Heritage Site. Gardonè is in Trentino, 10 minutes from Predazzo, in Val di Fiemme.
The best way to discover the Forest of Dragons in winter is with a Playbook: clues, riddles, little stories that feed the imagination.
The Forest of Dragons is a thematic path for children and families, an easy walk on the snow with children among land art works and fairy-tale landscapes.
INFO AND BOOKING – PREDAZZO
+39 0462 884400
predazzo@latemar.it